10 Creative and Easy Autumn Decorating Ideas You Should Try


It's not too late to welcome fall. You can be in theme for the Halloween and Thanksgiving season without breaking the bank. Sleek your indoors with some pumpkin-themed projects or embed some final touches on the rustic fall scene outside your house. Bring out the creativity in you and design your perfect personalized home decor pieces that will make your home look and feel cozy and warm as a pumpkin spice season. Here are 10 simple and yet creative fall decorating ideas to help inspire you.
Minimalist Style
This minimalist harvest is a wonderful fall decor idea. It just takes a small sheave of wheat in a mason jar or vintage vase. Add some decorative gourds to complete the autumn-inspired theme look.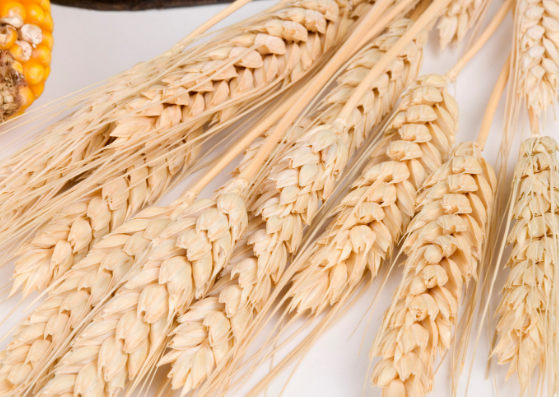 Use White Pumpkins as a Sophisticated Centerpiece
Who says over-the-top centerpieces are for special occasions and holidays? Aside from they're trendy and easy to source, they'll last the whole season through. Just one white pumpkin adds so much seasonality and whimsy to a living room scene.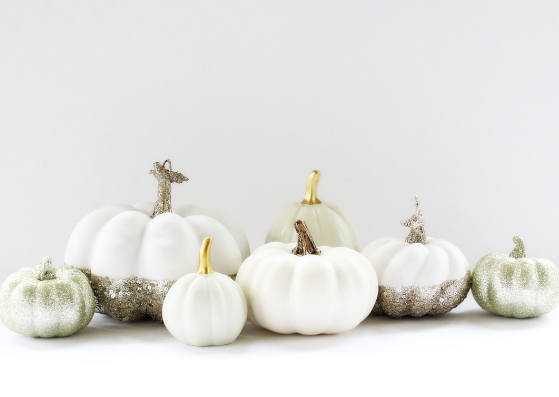 Level up Your Fall Flower Display
If you want to add some freshness and colors this fall season, create an effortless fall centerpiece by using an old pitcher or mug filled with bright flowers and leaves. Don't forget to add some apples and pumpkins to make it more vibrant and attractive.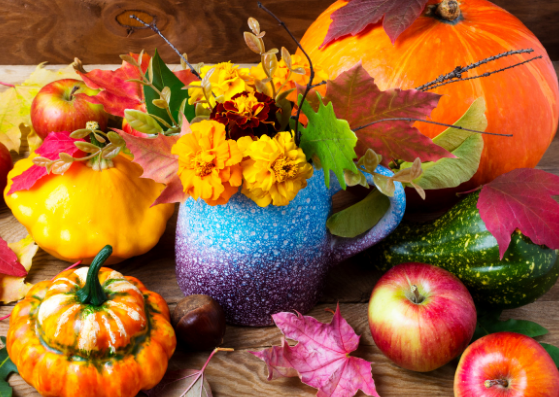 Get Creative with Your Porch
Welcome the Fall to your porch by dressing your front bench or swing with autumn-themed decor ideas. Use warm blankets, fall leaves, and of course, a basket of pumpkins!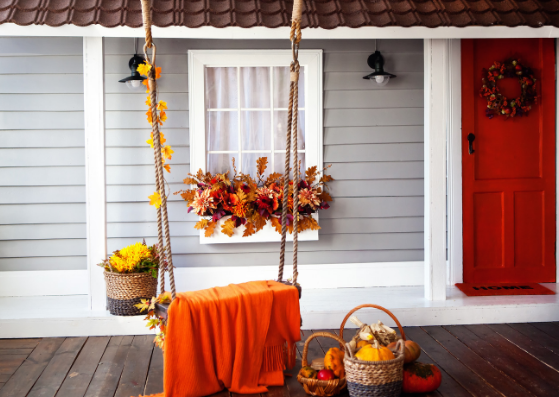 Combine Decors
A combination of acorns and white pumpkins makes a fantastic fall decor idea. The color contrasts of brown and white give you a cozy look for your home. Fill your mason jars with seasonal delights like corn, mini-pumpkins, and acorns for simple decor. You can also add some candles to make a perfect delightful fall decoration.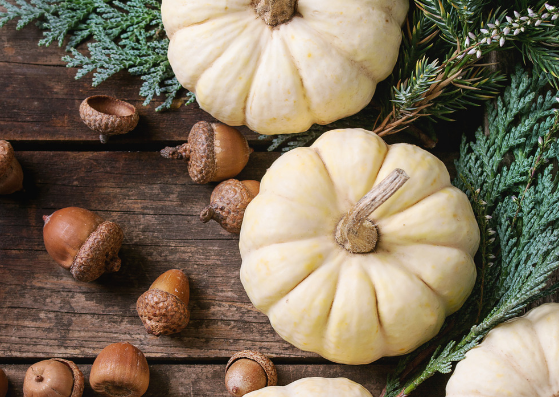 Make a Unique Vase
Make a Pumpkin Vase. Who says, pumpkins are for jack o lanterns only? You can turn your pumpkins into vases too. This would make your home even more stylish and autumn-inspired.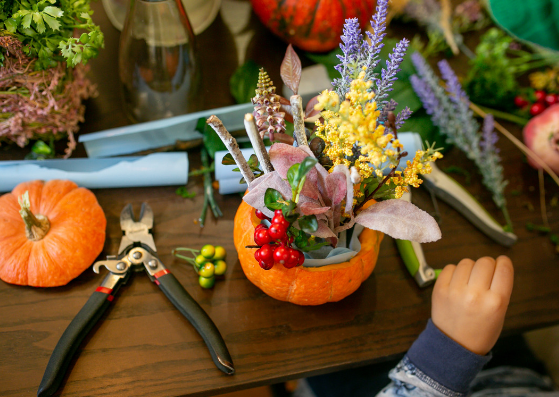 Assemble a Fall Wreath
Decorate your front door with some autumn colors. Grab some twigs and seasonal decors like mini pumpkins, pinecones, acorns, fall leaves, and bright- colored flowers. Assemble them to create a wonderful DIY fall wreath.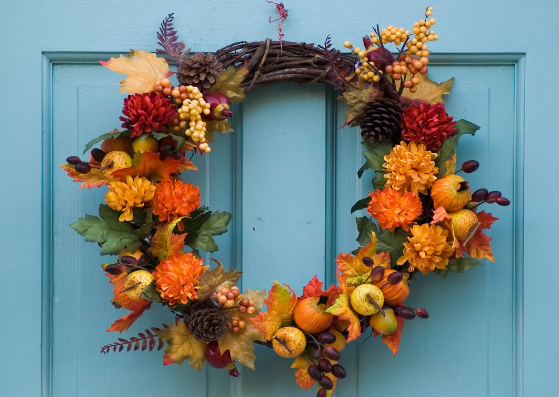 Add Some Wood Accents
Needless to say, wood accents are perfect home decor in any season. Warm your home and the hearts of your guests with this elegant fall decorating idea. Add some wood plates and transform simple logs into candle holders to give your table rustic charm.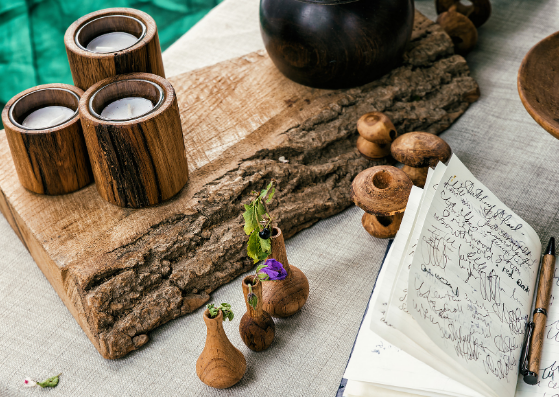 Let The Fall In
This simple idea won't cost any penny. Simply gather some fallen leaves from your backyard and turn them into an accent decor on your living room area.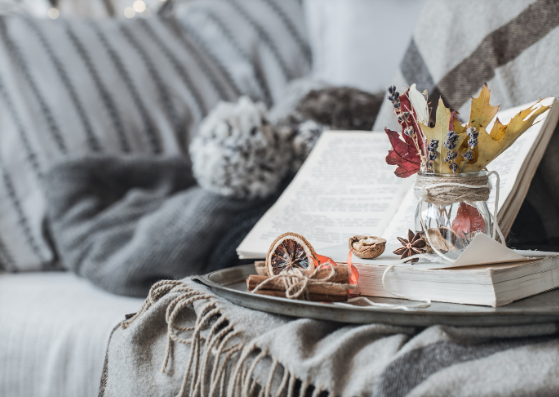 Spice up Your Living Room
Cozy at its finest. This easy idea would bring out the warmth of your living area. Adding some warm-colored pillows and plaid blankets on your sofa would give the perfect look and feel of autumn.