Easter Wreath
You can never go wrong with holiday wreaths for your front door. Get it trimmed with eggs, bunnies, or tulips, and the Easter season is definitely right at your doorsteps. Creating your very own wreaths is also a great way to get the kids as well as the kids-at-heart involved the decorating process.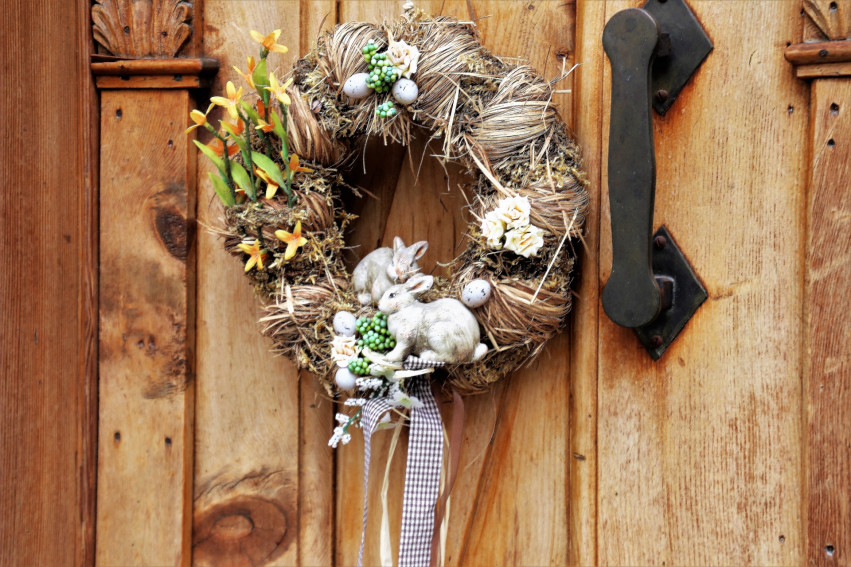 Bunny And Egg Ornaments
Always be on the lookout for quirky finds throughout the year that you can design your home for the spring and summer holidays. Eggs and bunny novelty items placed near your flower vases will certainly provide that Easter-themed ambiance that is perfect this time of the year.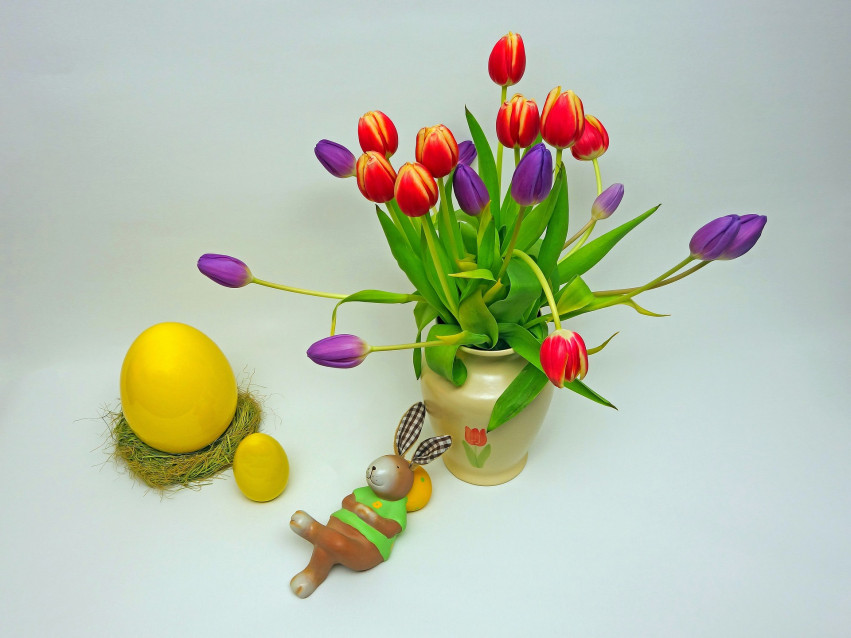 Fond Of Florals
Getting your home that Easter vibe is not always about getting new stuff for decorations. Most of the time, it's just knowing what you already have and improving upon it. Take a few pots filled of blooming plants, place them in your windows or front porch and you get yourself some of the most natural accents you can have to beautify your home. How about some tulips for Easter?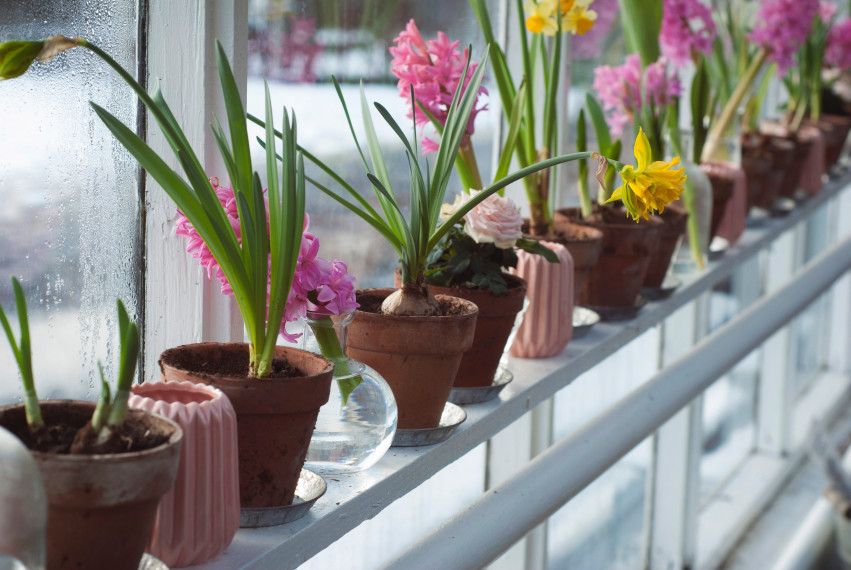 Pastel Power
Layering your living room with pastel-colored fabrics and accents is a great way to put a nice Easter touch in your home. Add in the natural light coming from the window and you get a very cozy, airy, and welcoming home that's ready to host for the holidays.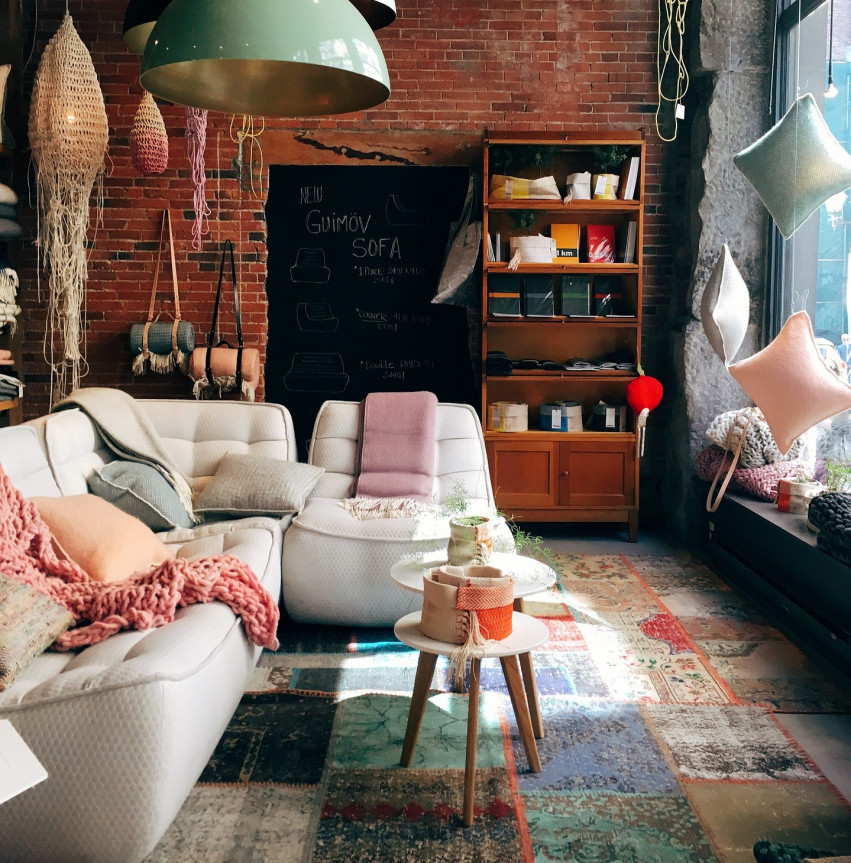 The Table Is Your Stage
Get your dining table some fresh cuts. Make sure to place the florals in a vase with water to prolong their life. You can even dye eggs and place them in a faux nest placed at the center of the table to really achieve that Easter theme. Accentuate the whole setup with some pastel-colored candles and now you truly a memorable centerpiece.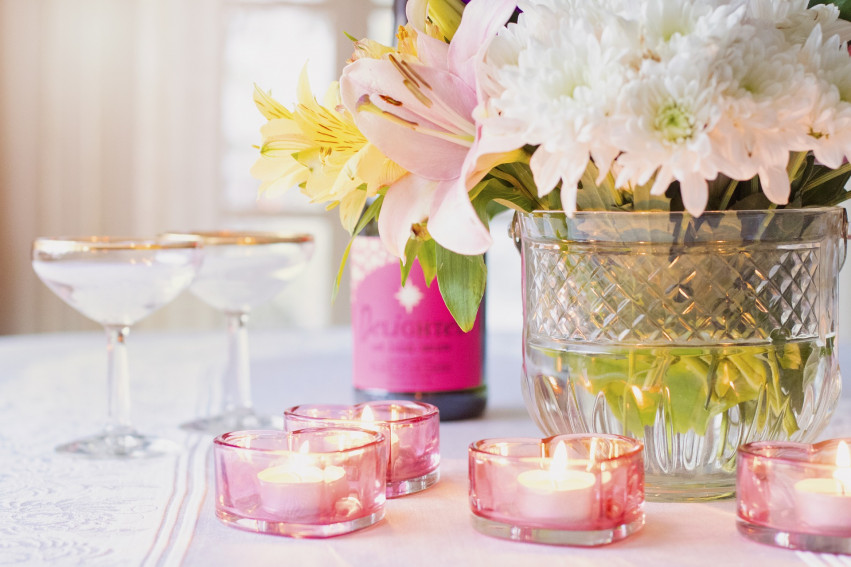 Eggs That Glitter!
You can't have this holiday season without the Easter egg. Having kids paint them with every color they can imagine is surely fun. Want to take it a step further? Once the paint has dried, get some glue dots and sprinkle in some glitters and you have really fancy eggs like these for the holidays.