10 Best Places To Visit And Activities To Do In Bellevue


Bellevue is the third-largest city in Washington and a unique place to visit. It never ceases to be popular in the Pacific Northwest culture. It has plenty of things to do as well as other great attractions. Experience first-rate shopping and dining experiences or a children's museum that suits the whole family. The city also offers beautiful scenery and abundant outdoor space that is rich with natural and urban resources for you to explore throughout the year. Here are the family favorites and the best things to do in Bellevue, Washington.
1. Bellevue Botanical Garden
Located on Main Street, this urban display of botanical beauty is a breathtakingly beautiful urban oasis. You will be mesmerized of this 53 acres of restored woodlands and natural wetlands mixed with romantic cultivated gardens. They are open daily from dusk to dawn and allow locals and tourists to take a tour of the native plant species and learn a bit more about their environment. Visitors can get lost in this serene space walking along the Lost Meadow Trail, exploring Rhododendron Glen, or relaxing in the contemplative Japanese Yao garden. Aside from enjoying the garden, you can also attend regular seasonal plant sales and take part in a gardening course.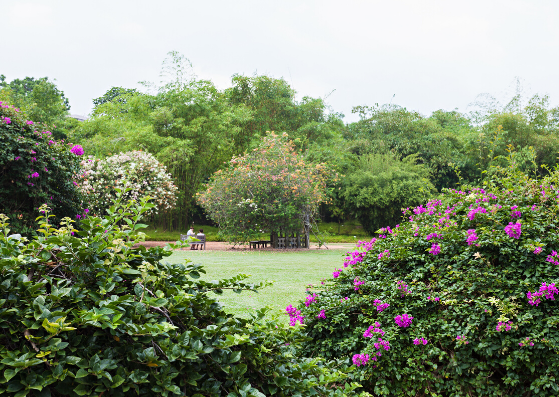 2. Downtown Park
It was first conceived in 1983, a green oasis that occupies the 21 acres comprising the Downtown Park in Bellevue has provided a central open space among the urban crawl for more than three decades. It is elegant and simple, with a half-mile long promenade shaded by two rows of mature trees and a canal that brings you to the magnificent 240-foot wide waterfall that splashes into a deep reflecting pond. They also host a huge number of community events, including the annual Fourth of July fireworks and a summer series of outdoor movies.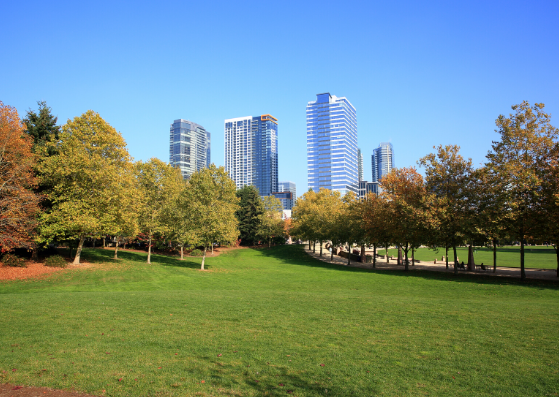 3.Bellevue Square
This establishment was build in 1946. Bellevue Square is one of the most popular and oldest malls in Bellevue. It has developed with the city and today has 180 retail stores, ranging from Macy's and Nordstrom to Tiffany's, Armani Exchange and Hugo Boss to Lego, the Microsoft Store, and Victorinox Swiss Army. Most popular city restaurants are also at Bellevue Square such as P.F. Chang's, Red Robin, The Cheesecake Factory and Ruth's Chris Steak House. There is a great play area for the kids to enjoy while their parents are busy browsing and shopping.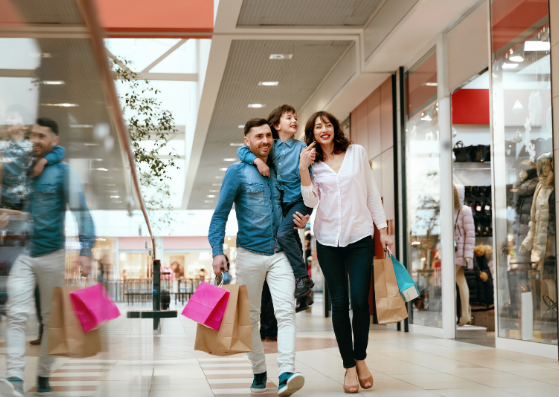 4. Mercer Slough Nature Park
Serving as one of Bellevue's largest city parks, the Mercer Slough Nature Park contains more than 320 acres of amenities and things to explore throughout the year. The 320 acres consists of wildlife habitat, agricultural land, forests, and freshwater wetlands, making it the perfect place for a family day trip. There are plenty of things to see and hike the trails or canoe the rivers. You can also take one of the many boardwalks and paths that wind through the park. Visit the blueberry farm and pick fresh blueberries or sit in the sun on the lawns outside the historic Winter's House. There is a free guided tour every Saturday which gives you the opportunity to see some of the parks 170 wildlife species.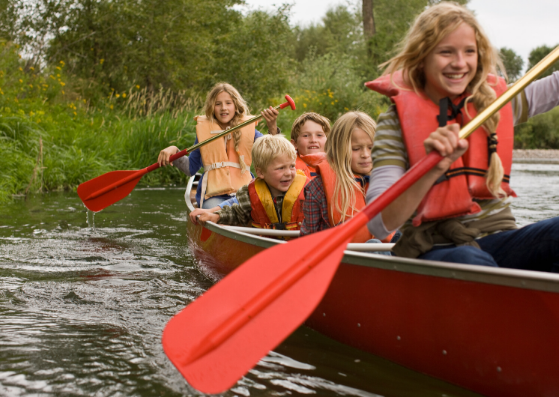 5. Kelsey Creek Park and Farm
Dating from the 1930s, another hidden gem in Bellevue is the Kelsey Creek Park and Farm. The farm is picturesque, with large barns, white rail fencing, rolling paddocks, and large playfields. The farm allows children to visit the animals and play with them on the playground for free. Families can also use the picnic tables and facilities. Take a tour with Farmer Jayne and gain hands-on experience with the animals, or you can even celebrate your birthday at Kelsey Creek Park and Farm.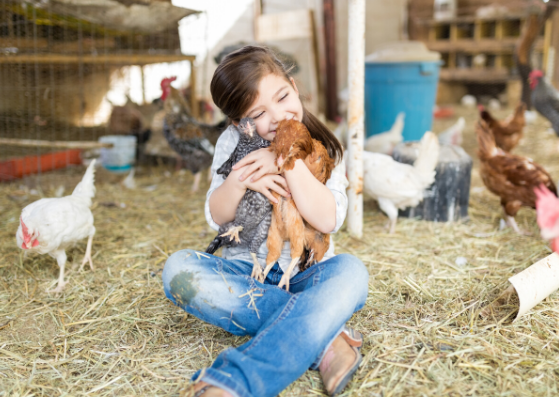 6. Bellevue Art Museum
Spend your day surrounded by art at the Bellevue Arts Museum referred to simply as BAM. Bellevue is a unique art museum where there is no permanent collection showcased. Instead, the museum provides rotating exhibits that display masterful art pieces and also give visitors a glimpse at the process it took to get there. Here, you can talk and meet with artists and hear about the creation of their art step-by-step. The museum is a family-friendly with a wide range of programs available for everyone. Take a tour around the museum, hear about the history of the establishment and discover the highlights of the current exhibitions.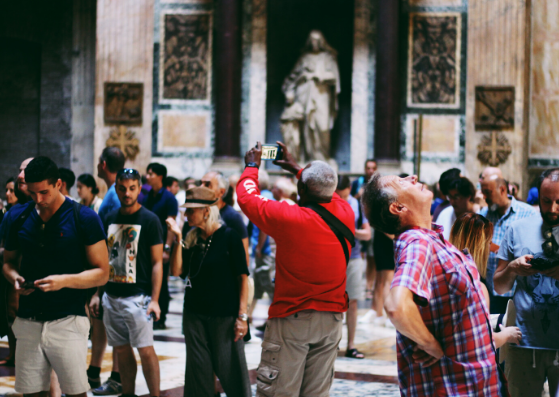 7. Meyden Bauer Beach Park
Meyden Bauer Beach Park is not only a hidden gem of natural space in Bellevue, but it also serves as a significant point in the city's history. It is Located on Meydenbauer Bay on the shores of Lake Washington. In the previous years, this area was the landing site for ferries running from Seattle and was the center in the development of Bellevue. Nowadays, Meydenbauer Beach Park is isolated in a residential neighborhood and renders a place for locals and tourists to explore the shore or simply have a picnic. You may even take a dip into Lake Washington during summer when water is warm enough and there are on-duty lifeguards.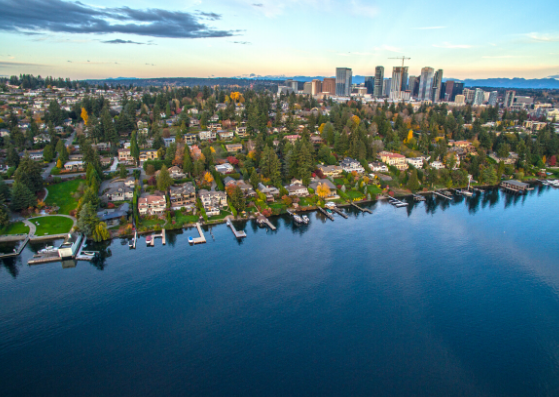 8. KidsQuest Children's Museum
The museum is a highly interactive, hands-on museum designed for children focusing on the key areas of science, technology, engineering, art, and math. There are a ton of exhibits, including the Treehouse, which invites imaginative play, and Waterways, which explores water through hands-on learning. Younger children can visit the Backyard, which offers tactile exhibits and invites exploring. The Garage is also a must-try, which explores the world of science and entertains adults and children alike. There are so many exhibits to explore and adventures dedicated to young and young at heart. The KidsQuest Children's Museum is every child's dream come true.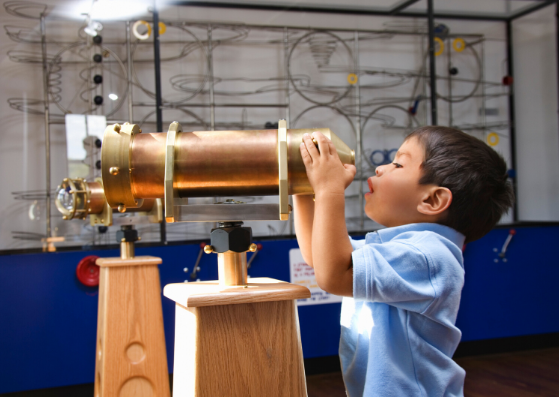 9. Newcastle Beach Park
Newcastle Beach Park will surely make your day satisfied with Beautiful treetop canopies, wide-open spaces, and a large sandy beach. Take advantage of the expansive field and toss the Frisbee around or play football. Explore the shore and dip in the cool water or build sandcastles. Meander down the ¾ mile nature loop over wooden bridges and canopied forests with sunlight dappling on the paths. Simply stroll and hear the birdsong and see small animals scurry about. There is also a floating swimmer's dock that offers the perfect place to cast your fishing line or sunbathe in the summer sun. There is so much to do as a family here. Come and visit this place.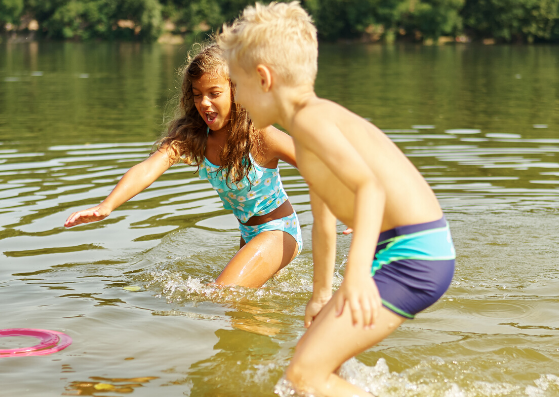 10. Bellevue Zip Tour
If you want to experience an awesome and unique way to explore the natural side of Bellevue, the Bellevue Zip Tour is the best activity to do. You will be zipping among Douglas firs and broadleaf maples as you discover the beautiful scenery from above. The Bellevue Zip Tour is owned by the city of Bellevue and can be found just west of the South Bellevue Community Center. They operate every season except during winter. This is a great place for a group getaway especially if you are looking for a fun activity for the whole family. Aside from 6.5 ziplines, ranging from 70 to 450 feet, the Bellevue Zip Tour provides a fast-flying way to see some Pacific Northwest nature from a new perspective.