10 Genius Hacks to Try in Cleaning your Bathroom


Who knew cleaning the bathroom is as easy as 123? It's not exactly an activity most of us are excited to do. However, regular deep cleanings are a must in order to maintain your bathroom as the self-care sanctuary you deserve. According to Microbiologists, they suggest you should be cleaning your bathroom at least once a week. So, we've come up with some clever bathroom cleaning hacks to help you tackle this activity with precision and speed. This way you'll have more time to spend doing the things you love to do, like pampering yourself in your spotless and fragrant bathroom enjoying a bubble bath and a face mask. Here are 10 genius bathroom cleaning hacks you need to know.
Eliminate Water Stains
If your fixtures have hard water stains that won't seem to go away, the answer is in your kitchen: lemons. Cut a lemon in half and use it as a scrub brush. Voila! If your porcelain sink is riddled with stains, first spray it with dish soap and detergent. Next, spray with bleach and let it sit for 10-15 minutes. Wipe it down, and your sink should shine. If you still see some stains, target them by spraying.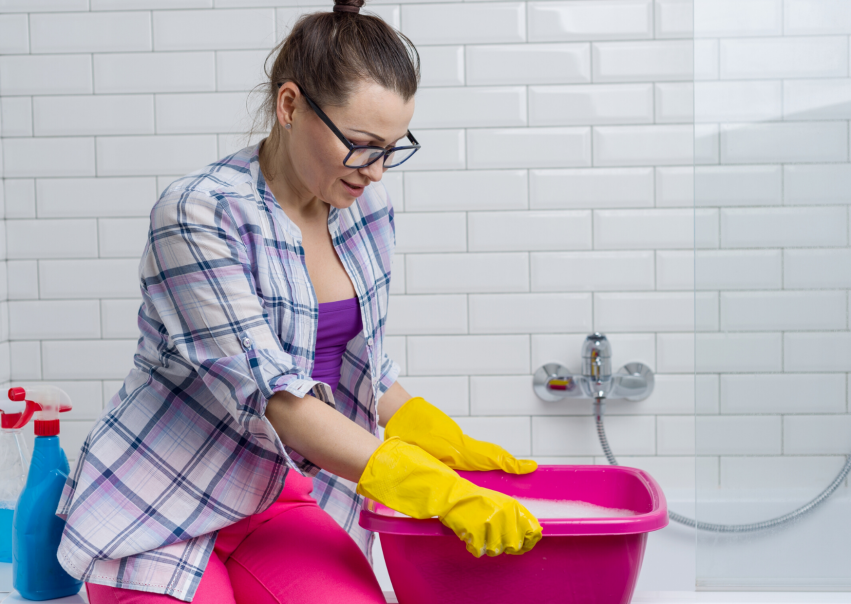 Clean your Bathroom Mirror
Bathroom mirrors mostly attract embarrassing splatters that can be hard to remove without a cleaning agent. A simple chemical-free way to clean your mirror is by simply dipping a lint-free cloth into some black tea, rub on the mirror and use a clean cloth to dry and buff. Or, you can spray on some cooking oil, allow it to sit for 10 minutes and rinse with soapy water before buffing to a shine. You may also Use shaving foam to clean your mirrors to stop them from fogging up when the bathroom becomes steamy. Simply spray it on, use kitchen roll to polish it off and you'll have a gleaming, steam-free mirror for around two to three weeks.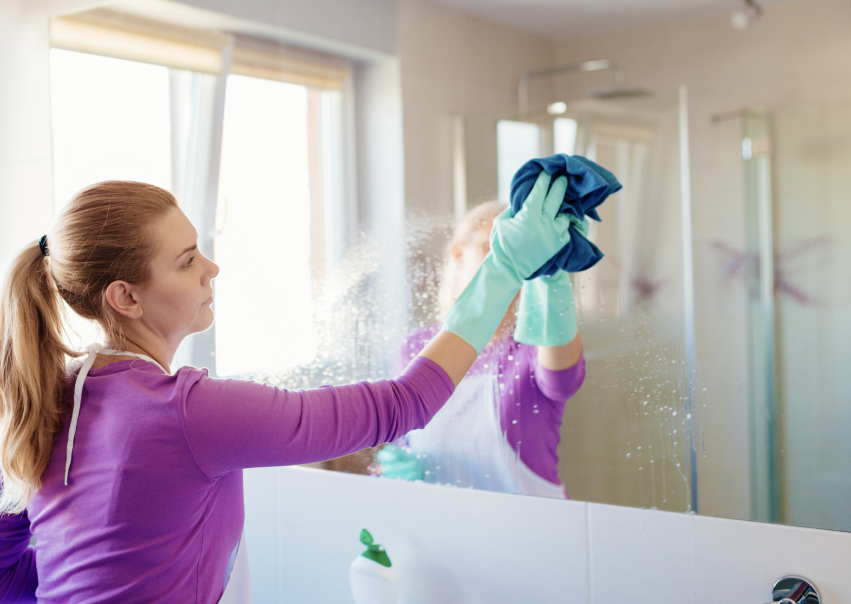 Make the Glass Shower Door Shine
If your shower door is in desperate need of a good clean, the easiest way is to use a Magic Eraser. Scrub the door with the eraser and rinse off to reveal shower doors you can see out of.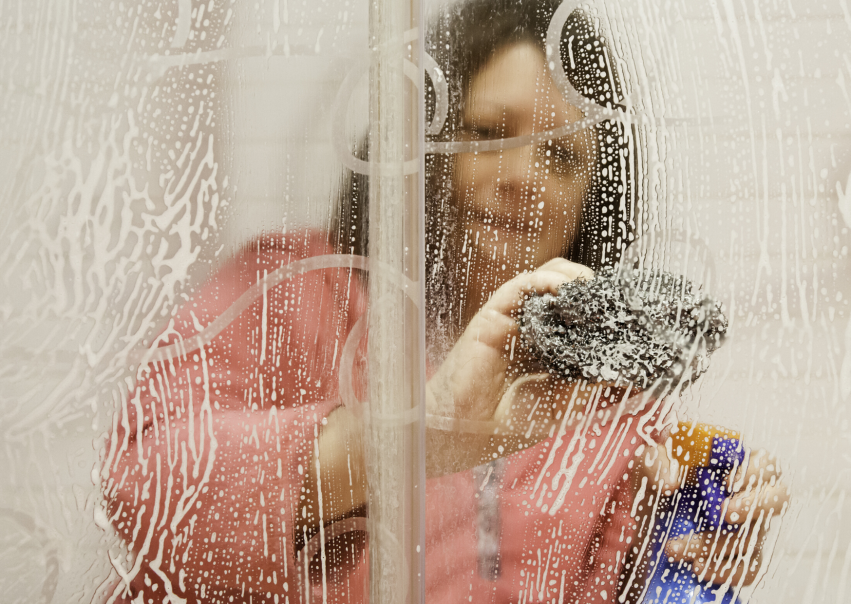 Get Rid of Mildew
Allowing your shower curtain to dry out fully after every shower will stop mold and mildew taking hold, but if your bathroom suffers from condensation, it can be tough to achieve this. It is recommended to wash yours once a week with your towels and let it dry out properly. If the mildew has really taken hold, don't ditch your shower curtain. This hack will save you the cost of a new one. Place your shower curtain in your washer, and add half a cup of baking soda to your detergent. Set the washer to a warm wash. Just before the rinse cycle is set to begin, add half a cup of white vinegar. Once your curtain is washed, allow it to dry completely before reinstalling it in your damp space.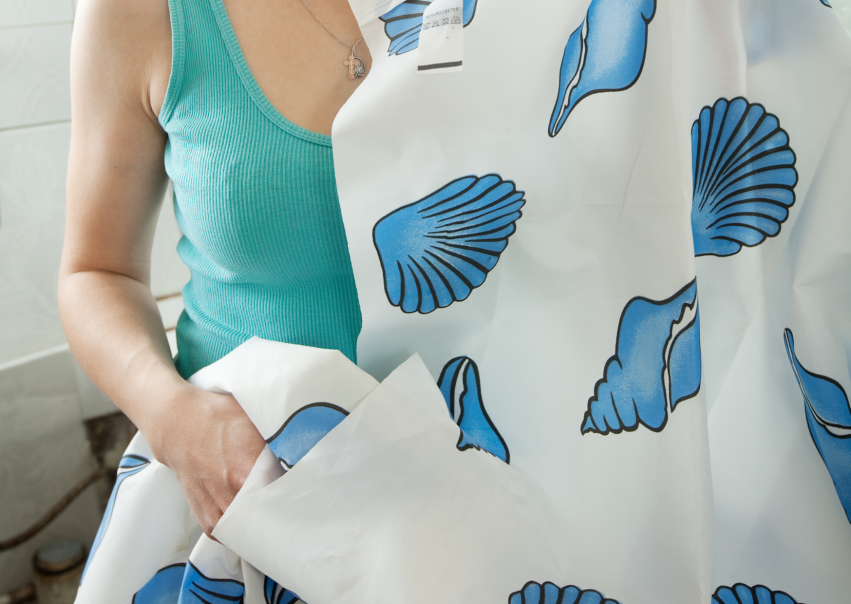 Neutralize Trash Bin Odors
Bathroom bins can be breeding grounds for germs and bacteria that is why they need regular cleaning. But no matter how many times you empty your bathroom trash cans, they can still quickly get smelly. Try this hack with each trash removal day, sprinkle a small amount of baking soda in the bottom of the can neutralize odors. You can also use a newspaper to absorb trash-bag leaks so you don't have to wash out the bin later.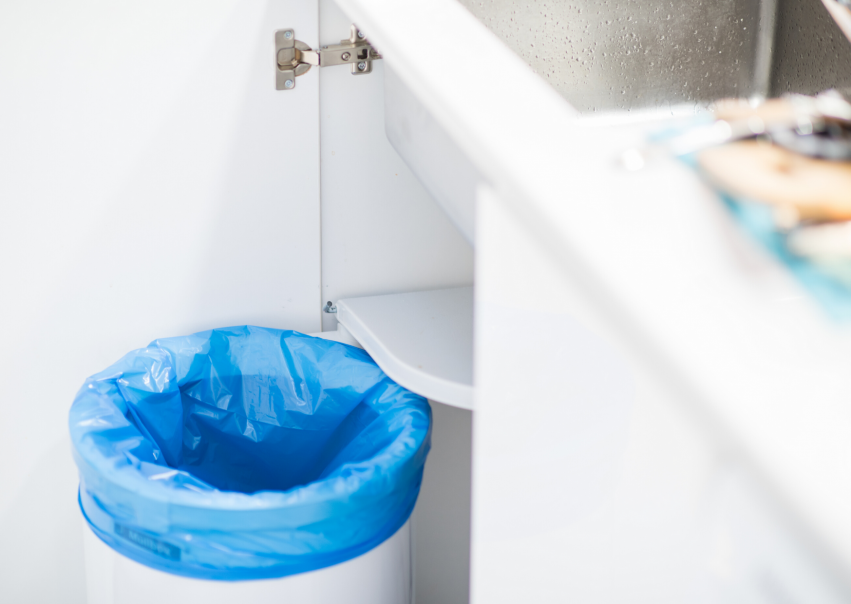 Don't Ignore the Fan
If you hardly use your bathroom fan, you probably forget it's there, and it's collecting dust which means working inefficiently and leading to increased levels of condensation and mildew. If your vacuum extension nozzle can reach your bathroom ceiling, great. Use it to remove the dust. If not, consider using canned air or another form of duster to do the trick. No matter what you do, be sure to do it before you clean your floors. Once you've cleaned your bathroom fan of dust, apply a layer of wax to prevent the awful buildup again.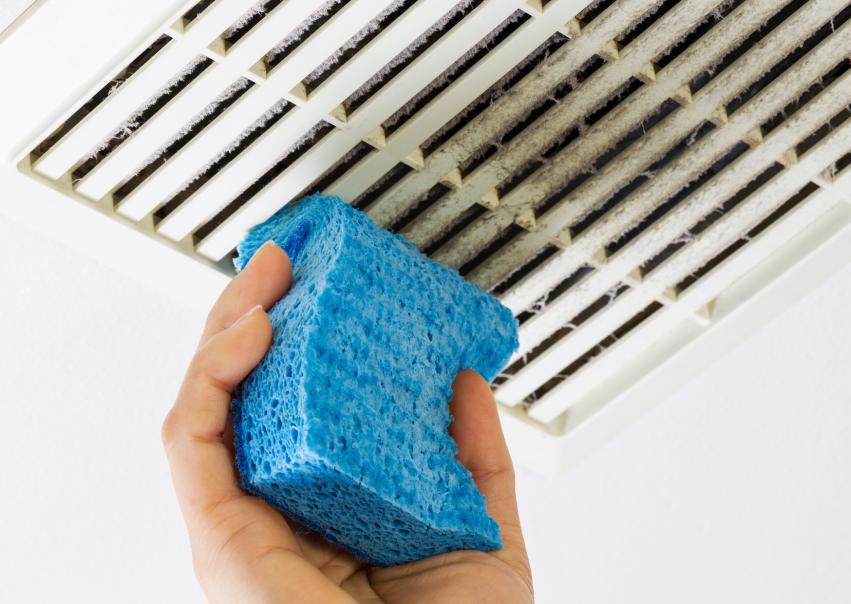 Declogged your Drains
If your sink is draining slowly, It's probably clogged with hair over time. Instead of grabbing a chemical-laden detergent or splurging on a plumber, try a home remedy involving Alka-Seltzer tablets. Drop four Alka-Seltzer tablets down the clogged drain, followed by one cup of distilled vinegar. Leave it for 10 minutes, then follow up with a kettle full of boiling water. Should do the trick.
Cleaning Your Toilet Bowl
A clean toilet bowl is an important part of having a clean bathroom. Although for some it's a chore you might particularly dread, some simple chemical-free ingredients from your pantry can help. Pour ¼ cup baking soda and ¼ cup white vinegar into your toilet bowl, and leave it for 15 minutes. When your timer is done, scrub the toilet bowl with a brush and flush. Viola!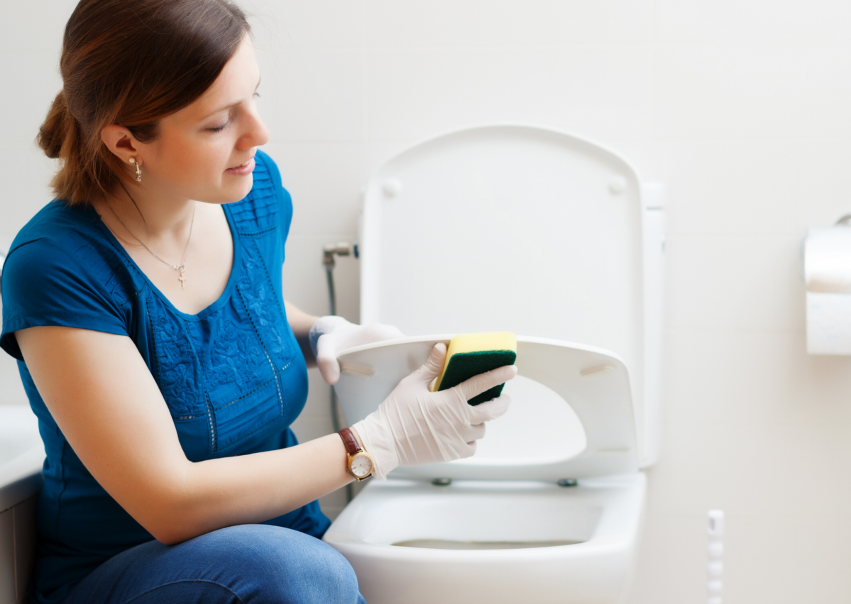 Scrubbing the Sink
Porcelain sinks pretty much look after themselves, provided they're given a bit of a scrub every few days, but if yours has become stained over time, Likely your sink needs cleaning. Spray the sink's bowl with a cleaning agent and gently scrub. Rinse with water, and your sink should be sparkling. Be sure to inspect your faucet and handles for any residue, as those elements tend to attract soap and toothpaste splatters.